Introduction
"Feminist art focuses on people as wholes;
the human is made up of body and emotion
as well as mind and spirit."
Marilyn French
I understand and experience art making to be a co-relational and performative ritual act. My art and inquiry projects to date have focused on socially-engaged art as public pedagogy, collaboration, and restorative and transformative learning. I have a particular interest in the problematics of representation of the human body in art and how embodied relationships with others, the environment and our selves, are represented, performed and understood in society. In many of these projects, I have worked with artists from diverse disciplines (i.e. dance, theatre, visual arts, creative writing, music), and with community members of all ages.
The past, present and future of my artworkings are devoted to understanding art and writing as an embodiment of sharable co-encounter events that hold possibilities for individual, cultural and environmental re-attunement, critical inquiry, healing and transformation.
Barbara Bickel 2018


Upcoming Exhibition and Workshops
Elgin Illinois
Festival: May 25 - 27, 2018
Exhibition: May 4 - 27, 2018
Trance-based Inquiry Workshop, May 26, 12 - 1:30pm
Nap-In, May 27, 12-1:30pm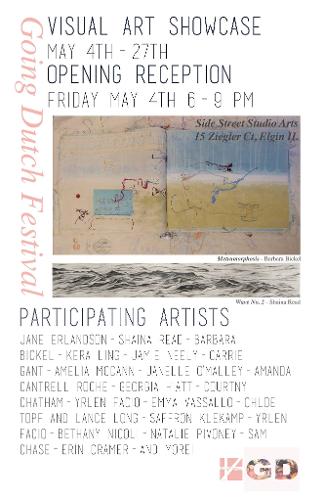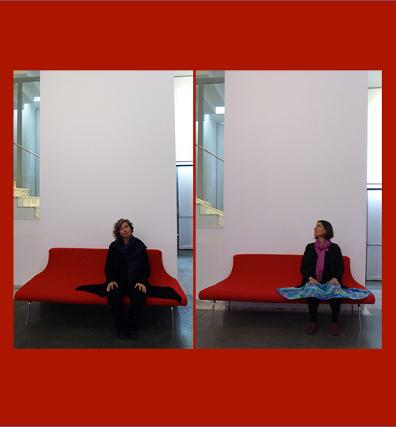 Response to Florence Henry (Paris Studio Study with Nané Jordan). Digital diptych photo. May 2015.
A community-engaged art project
with the Gestare Art Collective 2011-
Explorations of art, place and relationality 2015-
with R. Michael Fisher
with the Gestare Art Collective 2015-
with the Gestare Art Collective 2009-

with R. Michael Fisher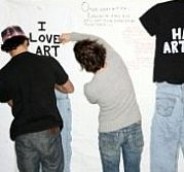 Student's Art 2010-
Copyright Barbara Bickel 2018